committed to cultivating an environment that connects the entire oncology community. Our goal is to help every cancer care provider access the type of expertise, information and technology that enables smart, efficient, and high quality care. We are united by purpose to fight cancer, together. Over the last 30 years, advances in cancer care, using radiation treatments, have made it possible to treat many types of cancer with advanced precision, imaging and speed.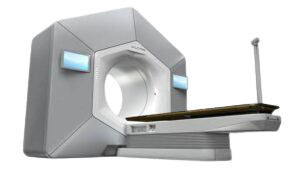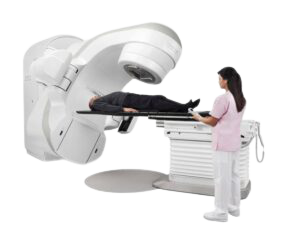 Radiotherapy (also known as radiation therapy) has two equally important goals: to control the growth of the tumor and to do so while minimizing exposure to the surrounding normal, healthy tissue. Used typically as a curative treatment, either alone or in conjunction with surgery and/or chemotherapy, the aim of radiation therapy has always been to eradicate a patient's cancer. Radiotherapy uses high-energy radiation, usually x-rays, to damage cancer cells and treat tumors in the breast, prostate, head and neck, lung and anywhere in the body where radiation treatment is indicated. Advances in radiotherapy have been made in the past two decades, as improvements in imaging modalities, powerful computers and software and delivery systems have enabled technologies such as Intensity Modulated Radiotherapy (IMRT), Image Guided Radiotherapy (IGRT), Volumetric Arc Therapy (VMAT) and Stereotactic Body Radiotherapy (SBRT) to be used in routine clinical practice.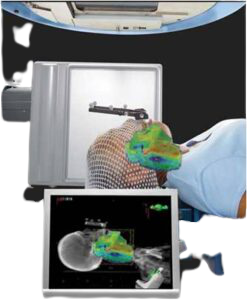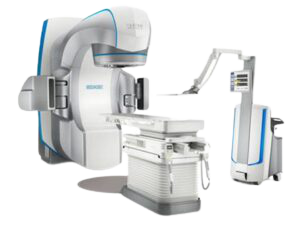 Radiosurgery is a procedure that precisely delivers large radiation doses to tumors and other relevant anatomical targets in one to five treatments. It involves the use of sophisticated technology to ablate tumors or other abnormalities with non-invasive, high dose radiation while minimizing the exposure to surrounding healthy tissue. Starting from classical neurosurgical targets, SRS (stereotactic radiosurgery) is progressing to treat targets previously not considered candidates for high-dose, hypofractionated delivery.  It can be used for treating benign, malignant, metastatic or non-oncologic targets. Benign lesions can include schwannomas, adenomas, neurofibromas and meningioma. Malignant  lesions include astrocytomas and glioblastomas. Metastases to distant targets, such as brain or spine, can come from any malignant primary cancer, the leading ones of which are lung, breast, melanoma, and prostate. Non-oncologic targets include vascular malformations, trigeminal neuralgia and others prescribed by the doctor.
Radiosurgery treatments technology are helping expand the options available to multidisciplinary oncology teams to treat a wide variety of targets throughout the body, including:
Neuro-Oncology
Benign brain tumors
Thoracic Oncology
Lung
Esophagus
Gastro-Intestinal Oncology
Liver
Pancreas
Adrenals
Genitourinary Oncology
Prostate
Kidneys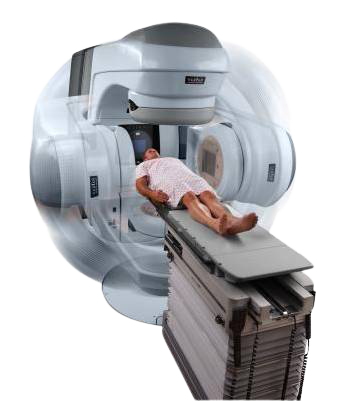 The use of proton therapy to treat cancerous tumors is a major technological advance. Proton therapy delivers the beam precisely where it is required. After decades of development, its success is rapidly driving proton therapy out of research facilities and into regional treatment centers worldwide. Thanks to increasingly sophisticated imaging, delivery and scanning techniques, the options for treatment by proton therapy continue to expand. The evolution of radiotherapy has pushed dose rates higher, and proton therapy is now leading this trend. The System features the most powerful particle accelerator available to treat cancer. High dose rates are used today to reduce treatment time, manage motion, and can improve treatment plan quality and conformity. We expect next-generation proton therapy to employ even higher and ultra-high dose rates.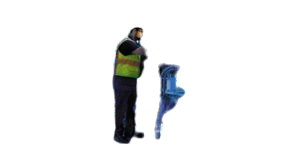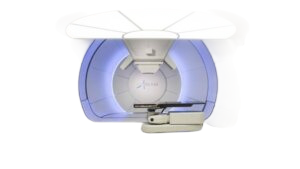 Brachytherapy has proven to be a successful treatment for cancers of the prostate, cervix, endometrium, breast, skin, bronchus, esophagus, and head and neck, as well as soft tissue sarcomas and several other types of cancer. Brachytherapy treats cancer by placing radioactive sources directly into or next to the area requiring treatment. This enables clinicians to deliver a high dose with minimal impact on surrounding healthy tissues. Brachytherapy primarily uses two different techniques:
Low Dose Rate (LDR) uses a lower strength radioactive source and is associated with longer treatment times (for the one time treatment). The most commonly used LDR treatment site is the prostate which involves permanent placement of tiny radioactive seeds in tissue in the prostate. Historically LDR has been used in the treatment of other sites such as gyn and head & neck where low activity sources are temporarily placed for several days & then removed.
High Dose Rate (HDR) uses a higher strength radioactive source contained within an afterloader device. The afterloader delivers the source for a brief period of time to catheters, needles, or other appliances placed in the tumor site. Per treatment, HDR is much shorter procedure (minutes vs. days) than LDR but it does require multiple treatments. Increasingly more common, HDR techniques have replaced LDR techniques for most body sites.
Other brachytherapy techniques include Pulse Dose Rate (PDR) and Image Guided Brachytherapy (IGBT).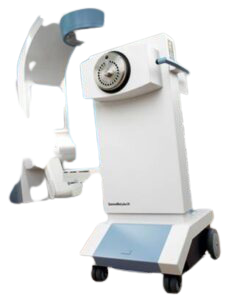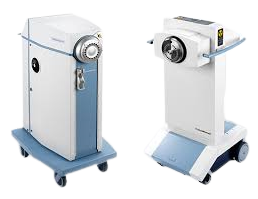 Treatment Planning System
Designed for more Speed, Control & Advanced Care is an integrated and comprehensive treatment planning system which supports a variety of treatment options including protons, electrons, external beam, low-dose-rate brachytherapy, and cobalt therapy through its integration with the LINAC, it is specifically designed to help get the most from your machine so you can give the most to your patients. Dose calculations is greatly reduced, it explores the possibilities between optimal organ-at-risk sparing and target coverage easily and efficiently . Providing the opportunity for each patient to have an optimal plan designed to meet their specific disease criteria, and helps clinicians to produce , import and optimize plans across numerous multiple linear accelerators..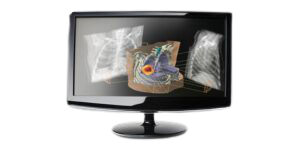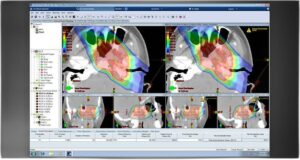 Intraoperative Radiation Therapy
Intraoperative Radiation Therapy is a self-shielded electron-beam linear accelerator (LINAC) machine designed to deliver Intraoperative Radiation Therapy (IORT) to cancer patients during surgery. This innovation brings safe, reliable and portable radiation to the operating room without the need for costly shielding renovations or retrofits.
For surgical oncologists, it serves a critical collaborative role in efficiently and effectively delivering an ablative dose of radiation directly to the tumor bed at the optimal biologic time. It ensures confidence among surgical specialists that targeted microscopic and residual cancers have been managed during radiation and that the procedure has effectively expanded the margins of tissue treated locally
Electron beam technology is becoming more precise, more portable and more efficient. And the interaction and collaboration with surgical teams in the OR has meant that radiation treatment has entered a new era. An era where the procedure is successfully administered in minutes.