products that advance the world of health and help improve the safety and cost of healthcare for generations to come
A wide range of capabilities that help healthcare providers advance the world of health by improving medical discovery, diagnostics and the delivery of care. Whether you are a researcher in the lab, a nurse handling hazardous drugs or a physician prescribing medication—from anesthesia delivery to syringes and needles, our capabilities can help enhance outcomes, lower costs, increase efficiencies, improve safety and expand access to health

CLINICAL CHEMISTRY ANALYZERS AND ASSAYS
Chemistry analyzers are medical laboratory devices used to calculate the concentration of certain substances within samples of serum, plasma, urine and/or other body fluids. Substances analyzed through these instruments include certain metabolites, electrolytes, proteins, and/or drugs.  Chemistry analyzers help laboratories achieve their goals and manage resources effectively without compromising quality.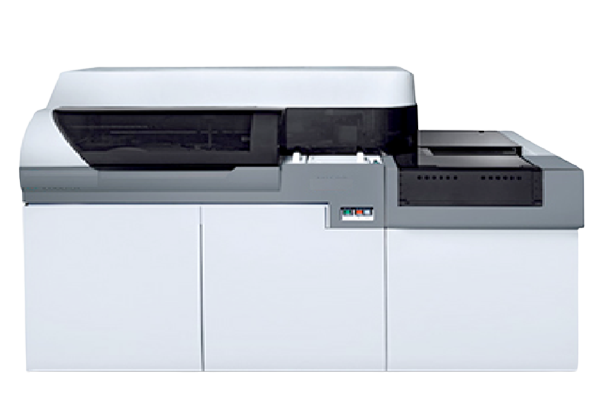 IMMUNOASSAY ANALYZERS AND ASSAYS
An immunoassay analyzer is used in hospital and clinical laboratories to run automated biochemical tests to detect the presence and concentration of substances in the samples. Immunoassays can be used to test for the presence of a specific antibody or a specific antigen in blood or other fluids. It is used in clinical laboratories and in hospitals for determining protein, bacterial, or viral toxins, drug concentration, infectious diseases, testing allergy and endocrine hormones, and cardiac markers.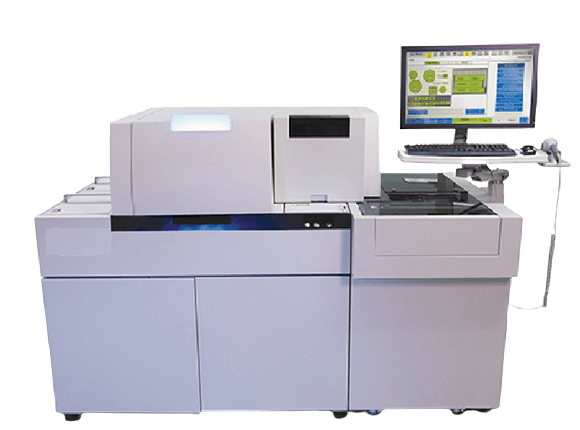 HEMATOLOGY ANALYZERS, INSTRUMENTS AND SYSTEMS
used to count and identify blood cells at high speed and accuracy , to count and characterize blood cells for disease detection and monitoring Using automated repeat and reflex testing to reduce TAT and get accurate results faster from difficult specimens , complete blood count (CBC) with a three-part differential white blood cell (WBC) count. Sophisticated analyzers measure cell morphology and can detect small cell populations to diagnose rare blood conditions
URINALYSIS INSTRUMENTATION
Urine chemistry and microscopy instrumentation helps you significantly reduce your urinalysis laboratory's need for manual microscopic review and sample handling, thereby diminishing subjectivity and increasing test efficiency. Used to detect and manage a wide range of disorders, such as urinary tract infections, kidney disease and diabetes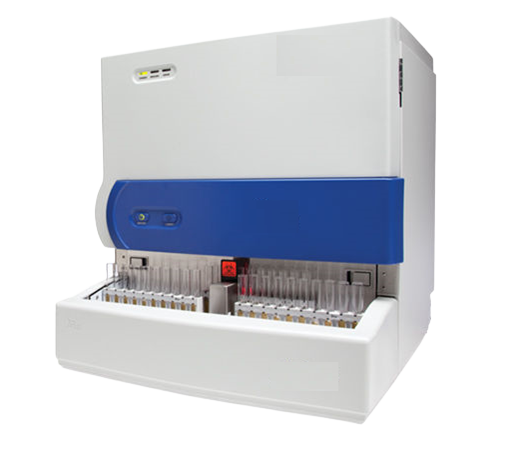 PROTEIN CHEMISTRY ANALYZERS >
Accurate disease-state diagnosis and monitoring by offering an extensive menu of nephelometric and turbidimetric protein assays , and protein quantitation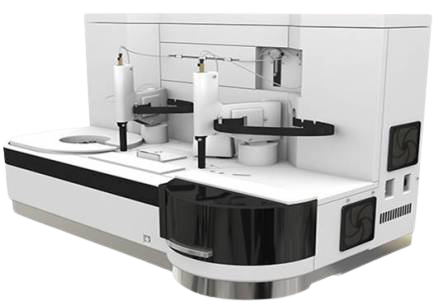 Clinical Lab AUTOMATION SYSTEMS
Expedite patient care and enhance laboratory efficiency with our automation systems. Deliver rapid, consistent results to facilitate diagnosis and treatment—potentially improving patient care, emergency room times and patient/clinician satisfaction. Using Pre- and Post-analytical Automation Solutions helps ensure consistent turnaround times and eliminates opportunities for error, improving accuracy of results and supporting more informed decision-making when it comes to patient care combining disciplines on a single rack helps meet busy laboratory demands and stockyards—specialized refrigerated outlet units—allow sample storage for a configurable period of time based on laboratory workflow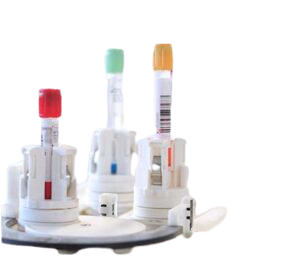 centrifugation solutions for laboratories, hospitals and universities. Innovative centrifugation technology has helped serve customers in life sciences, biotech, pharma, clinical diagnostics, academic and industrial sectors .Centrifuge portfolio ranges from the Microfuge line and larger, high-performance benchtop models to floor-model ultracentrifuges, and analytical ultracentrifugation (AUC) instruments. An extensive line of centrifuge rotors for specific application area(s), and designed to accommodate a variety of sample volumes, g-forces and RPMs.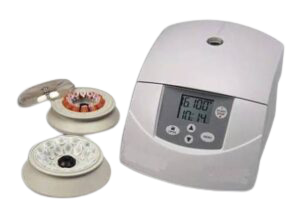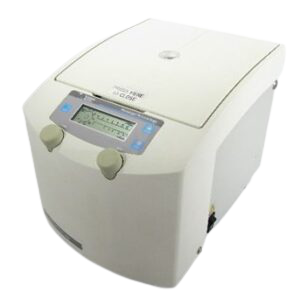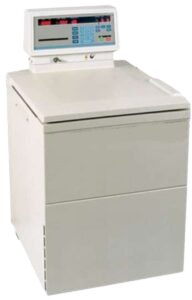 AUTOMATED BLOOD BANKING ANALYZERS AND REAGENTS
immunohematology and blood group testing analyzers and reagents deliver accurate results, while streamlining workflow blood bank testing systems and equipment allows laboratory to boost testing efficiency with the highest throughput available of any high-volume donor center system using terraced microplate design for agglutination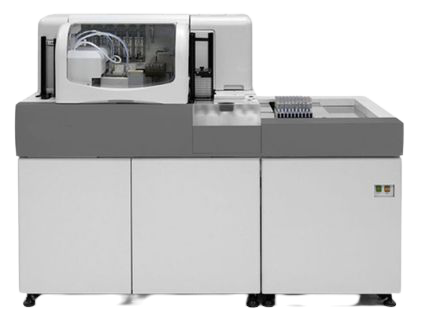 Automated Blood Bank Systems for blood grouping and cross Matching Systems Ideal for large patient laboratories, clinical laboratories and donor centers , pipette, incubate, centrifuge and read simultaneously to maximize efficiency with broadest test menu for patient and donor testing, real time test results with reflex testing for optimized lab workflow , dynamic scheduler with STAT priority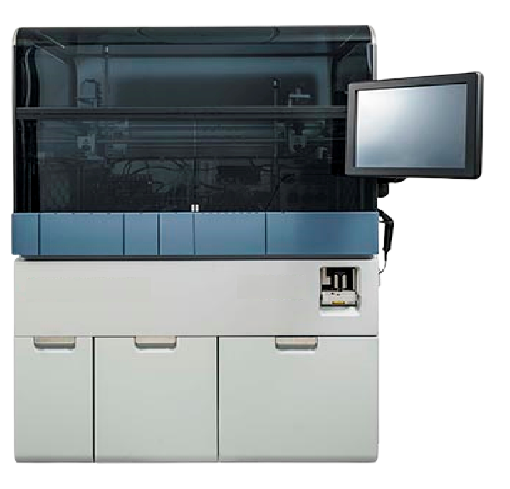 Automated liquid handling systems
Optimize dependability and walk-away time is the newest addition to liquid handling portfolio Ideal for medium- to high-throughput workflows 25 deck positions 0.5 µL-1,000 µL (Multichannel) or 0.5 µL-5,000 µL (Span-8) pipetting volume ranges Single Multichannel head (96/384) or Span-8 pipetting with gripper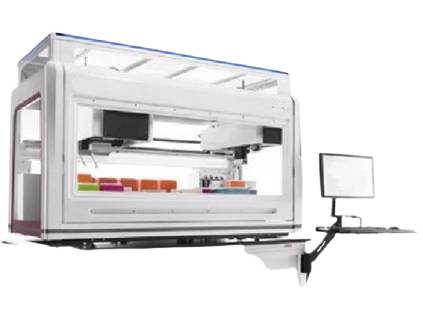 Therapeutic Drug Monitoring, Testing and Detection
Therapeutic drug monitoring (TDM) is used to ensure drug levels are maintained within a specific therapeutic range to maximize the drug's clinical effect and minimize its adverse effects. Drugs can also be abused, often with harmful consequences. An estimated 247 million people worldwide used illicit drugs at least once in the past year and 29 million of whom suffer from drug-use disorders. Yet, only one out of every six people with a drug-use disorder is in treatment. Laboratories can support care for patients with drug abuse concerns with a drugs of abuse (DAT) testing program that detects a range of substances.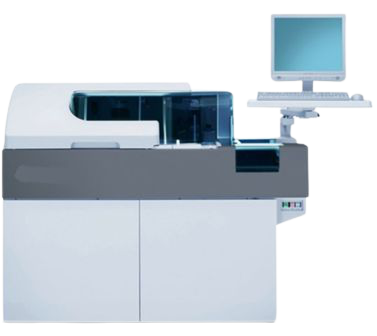 Digital pathology is a dynamic, image-based environment that enables the acquisition, management and interpretation of pathology information generated from a digitized glass slide. Healthcare applications include primary diagnosis, diagnostic consultation, intraoperative diagnosis, medical student and resident training, manual and semi-quantitative review of immunohistochemistry (IHC), clinical research, diagnostic decision support, peer review, and tumor boards. Digital Pathology solutions make it easy to manage and interpret pathology information following the digitization of a glass slide. From high-quality, whole slide scanners to data management software and powerful image analysis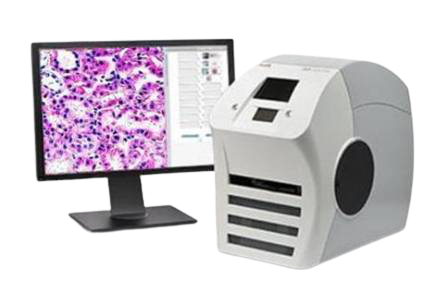 Blood Collections Systems
blood specimen collection portfolio includes products for both capillary and venous blood draw , offerings include blood collection tubes, microtubes for automated process, contact-activated capillary collection lancets and heel lancets for infant blood draw. Venous blood collection portfolio includes various devices for collecting blood samples , from vacuum blood collection tubes in both glass and plastic to needles, holders and other devices for collecting blood samples.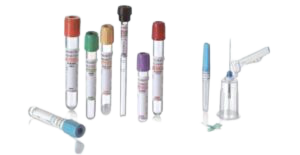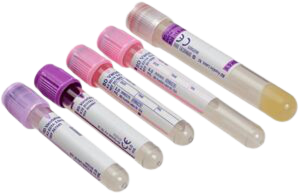 Diagnostic Systems maintains an extensive portfolio of microbiology solutions designed to make your laboratory run more efficiently and effectively. As integrated, end-to-end offerings, they help enhance testing while streamlining workflows to improve outcomes and reduce overall costs.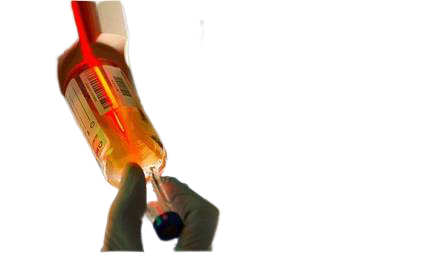 Microbiology Prepared culture media
prepared plated media with high quality and high performance microbiology laboratory to effectively isolate and differentiate pathogenic from nonpathogenic microorganisms.
Isolator Pack plated media come in gamma-irradiated packs for isolator systems. Prepared tubed media are ideal for cultures requiring prolonged incubation. Sterile Pack plated media for critical environments are validated to performance and sterility .Bottled media are intended for the detection of microorganisms from pharmaceutical, food, environmental or water testing samples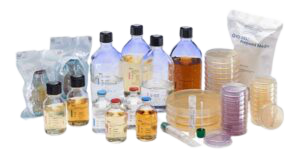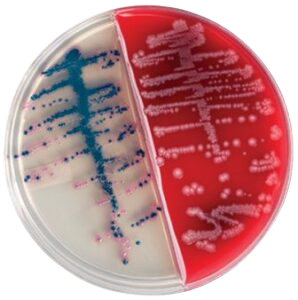 Blood Culture Microbiology
minimize contamination, and facilitate appropriate blood volume during the pre-analytical phase with a full spectrum of specimen collection solutions. blood culture media are offered in plastic bottles to assist in the delivery of an easy-to-use, safe and high quality blood culture specimen single-use, sterile applicator that decreases risk of blood culture contamination vs. iodine
Provide workflow efficiencies and modular solutions to meet different volume needs during the analytical phase with a full spectrum of blood culture instrumentation solutions. System provides optimal detection of organisms causing bloodstream infection.
Blood Culture Media :Decrease time to detection during the analytical phase with a full spectrum of blood culture media solutions.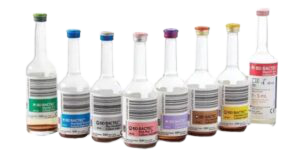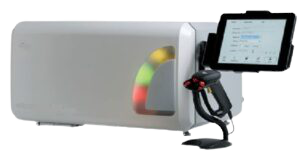 Flow cytometers that identify, count, and characterize cells to support cell analysis. From turnkey systems for HIV/AIDS monitoring to high-performance systems. Cell analyzer and sorter for fast, easy, and accurate results for routine applications. Devices designed to automate laboratory workflow by preparing cells and standardizing processing steps for subsequent analysis by flow cytometry.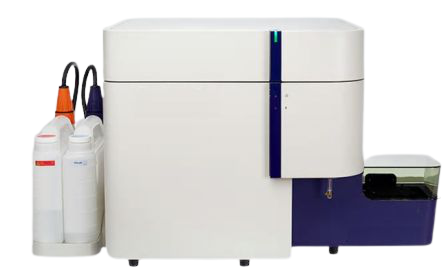 precision medicine, with molecular testing solutions for the detection of major infectious diseases; monitoring of treatment efficacy; and selection of individualized treatment options. Real-time PCR products simultaneously detect viruses, bacteria, fungi, and parasites, allowing molecular laboratories to lower cost and drive better outcomes. Molecular assays provide high quality nucleic acid extraction, sensitive detection, and accurate quantification ,provide improved accuracy in identification of HCV genotype and subtype data for optimal patient therapy. Improve your efficiency with fully automated strip processing and an integrated system from amplification to interpretation.