Cardiac Stress Testing Systems:
stress test, also called an exercise stress test, shows how your heart works during physical activity. A stress test usually involves walking on a treadmill or riding a stationary bike your heart rhythm, blood pressure and breathing are monitored. Or you'll receive a drug that mimics the effects of exercise. Cardiac Stress Testing System solves common challenges associated with the successful acquisition and interpretation of cardiac stress testing exams , this technology offers exceptional accuracy in real-time ST-segment monitoring, arrhythmia detection and resting ECG interpretation—delivering critical data through each stage of the stress test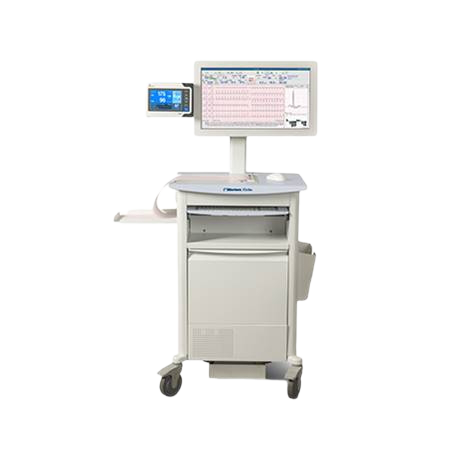 is a noninvasive (the skin is not pierced) procedure used to treat kidney stones that are too large to pass through the urinary tract. … The shock waves break a large stone into smaller stones that will pass through the urinary system.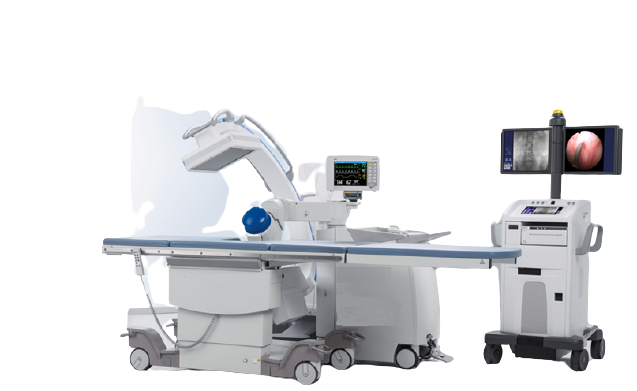 Leading surgical laser solutions provider for urology, as well as a range of other surgical specialties including gastroenterology, pulmonology, orthopedics, and more. The holmium lasers and tailored delivery devices are best known for their urological applications in treatment of BPH, stones, tumors and strictures . And CO2laser fibers and free beam surgical tools that are designated to precisely and delicately address clinical indications related to Head and Neck, Otology, Gynecology and general surgery pathologies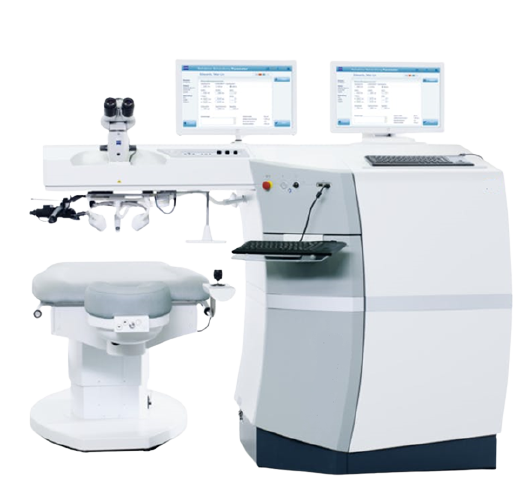 Ophthalmic Laser Equipment
echnological breakthroughs in ophthalmology equipment and a long list of industry gold standards in laser eye surgery. Pioneering the first argon laser photocoagulator for ophthalmology; Nd:YAG photodisruptor lasers; developed and introduced the breakthrough technology of multicolor photocoagulation along with the world's first Laser Indirect Ophthalmoscope (LIO); developed the revolutionary SLT technology for managing POAG,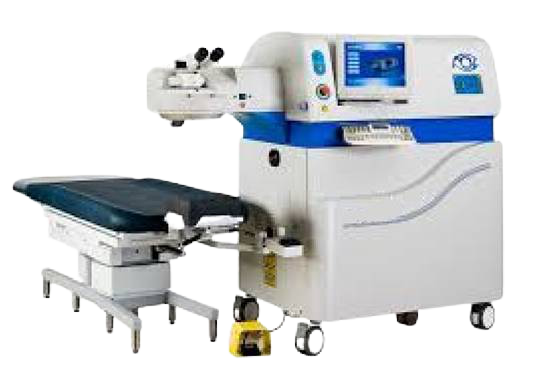 aesthetic medicine technologies the first to introduce many technologies in the field, such as Intense Pulsed Light and CO2 laser skin resurfacing. In aesthetic medicine we put performance and service as core values, so that our customers can deliver the best possible results for their patients. the latest technology in laser treatments to treat a variety of cosmetic skin concerns including, redness, brown spots, large pores, uneven skin texture and wrinkles. Laser is also used to achieve permanent removal of tattoos and unwanted facial or body hair.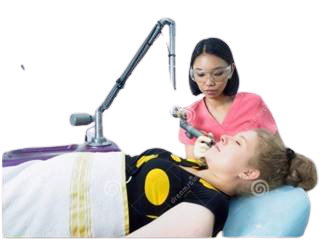 Patient Monitoring Systems
The Patient Monitoring System (PMS) is a very critical monitoring system, it is used for monitoring physiological signals including Electrocardiograph (ECG), Respiration , Invasive and Non-Invasive Blood Pressure, Oxygen Saturation in Human Blood (SpO2), Body Temperature and other vital clinical information used at NICU , Cardiac/Intensive Care Units , the OR and PACU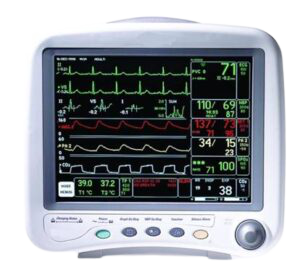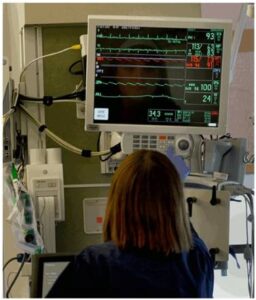 diagnostic cardiology solutions whether you are performing a resting, stress or Holter cardiac examination, our extensive cardiology portfolio provides solutions that help meet your needs for accurate diagnosis and cardiology data management.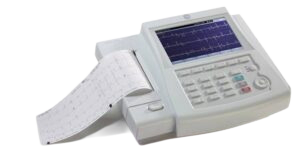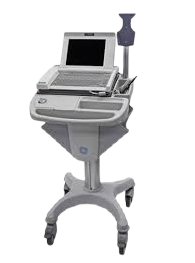 Electrophysiology (EP) products
designed to empower critical thinking with solutions that help you focus on the patient, not the process. Get clear data delivered seamlessly. Enhanced signal quality. Intuitive controls at your fingertips. And signal-processing algorithms that can help lead to diagnosis and treatment of even the most difficult cardiac conditions.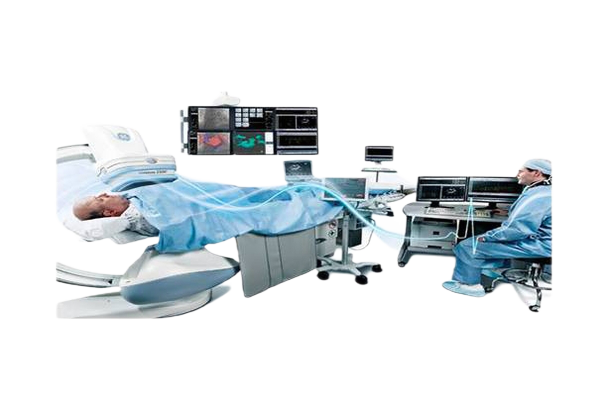 Anesthesia Delivery Systems
Anesthesia delivery innovation is helping clinicians worldwide to deliver tailored therapy to a broad range of patients. Our platform of anesthesia delivery solutions enables clinicians to practice anesthesia delivery, customized to the needs of their patients.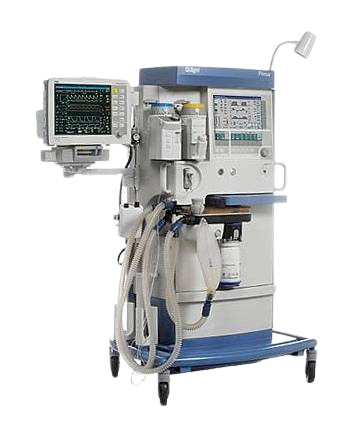 A neonatal incubator is a state-of-the-art neonatal enclosure in which an infant can be kept in a controlled environment for observation and care. The device may include a heater, a fan, a container for water to add humidity, a control valve through which oxygen may be added, and access ports for nursing care. Combining innovative technology with exceptional thermal performance, it is a state-of-the-art neonatal environment that promotes natural, peaceful healing, Additionally, physicians have improved access to their smallest patients, giving them a better chance at providing successful treatment, the very first time around.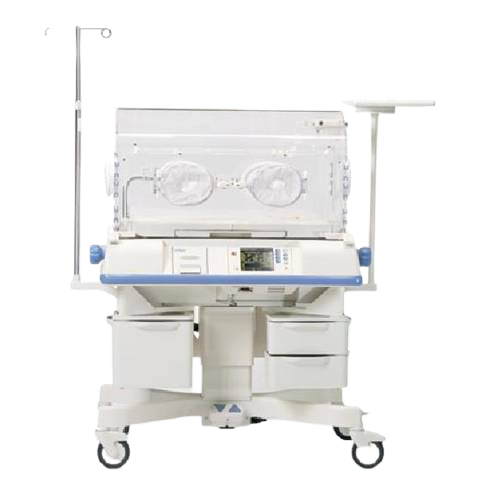 Critical Care Ventilation Solutions
Customizable settings and predictive protocols help clinicians assess and address appropriate respiratory therapy. Measuring Functional Residual Capacity (FRC): A vigilant focus on lung protection. The Lung Protection tools calculate FRC, providing you with data for determining the optimal PEEP setting for the patient.  Nutritional Assessment: advanced tools for Indirect Calorimetry measurements that are measured, not estimated. The Metabolics feature has the potential to support improved patient outcomes, reduce infection rates and shorten the length of stay in the ICU. Gas module measures inhaled and exhaled gases which the physician can use to assess a patient's nutritional status.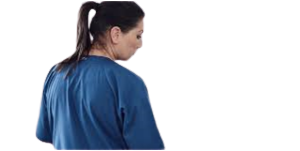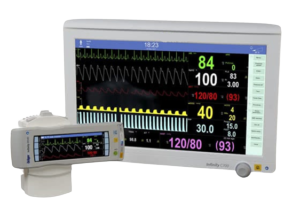 Digital Operating Room Technologies
Interfacing the operating room with all hospital information systems , including video , voice and data interfaces , with surgical display purpose-built for ultra-high resolution, multi-image viewing in the digital operating room with advanced video distribution system in the OR. high pixel density, for endoscopy cameras. Featuring true 10-bit real-time processing, motion adaptive SD and HD de-interlacing, advanced 3D noise reduction, and accurate chromatic data reproduction, this surgical display meets the highest image quality standards. All-round connectivity with broad range of input types including VGA, DVI, Composite & S-Video, RGB, Component, HD/SD SDI. surgical display comes with proprietary Antimicrobial to prevent bacterial cultivation and odor on the LCD display with  teleconferencing and education capabilities .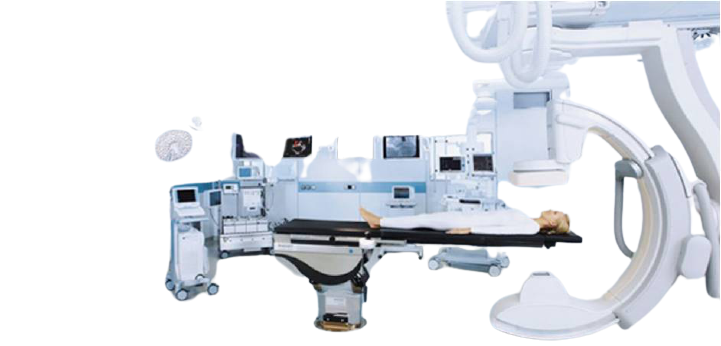 Medical Gas Management Systems and Medical Gas Pipeline System (MGPS) in hospitals
The Medical Gas Pipeline System is a key element of every hospital. The MGPS provides vital medical gases for patient ventilation and various clinical applications. Installing a reliable central medical gas supply involves a great deal of responsibility, which we are happy to take on for you – with specialist knowledge, outstanding systems expertise, and a comprehensive range of services.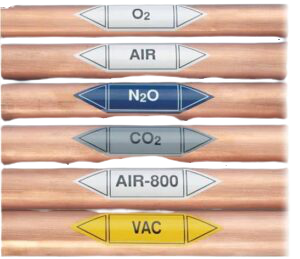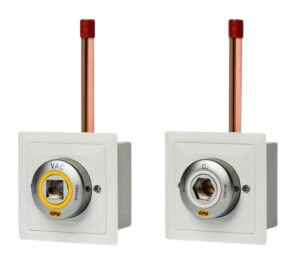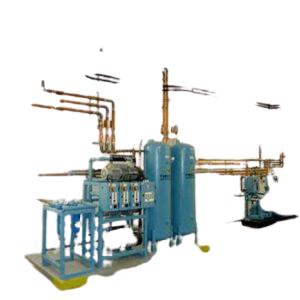 Surgical and Examination Lighting Systems
Quality lighting is essential for every operating room. A variety of high-quality LED surgical lights and medical examination lights to meet the needs of today's operating rooms and Ambulatory Surgery Centers (ASC). Surgical lights and examination lights deliver pure white light that enhances deep saturated reds and colors, minimizes shadows and uses 34% less heat, saving energy.

endoscopy system is an illuminated, usually fiber-optic flexible or rigid tubular instrument for visualizing the interior of a hollow organ or part of the body, whether human or animal, such as the bladder or esophagus. There are different kinds of endoscopy systems endoscopic techniques. Within endoscopy, arthroscopy (endoscopic procedures performed on articulating joints). Instruments and devices for endoscopy , one of the acknowledged suppliers for instruments and devices in the sector of the minimally invasive surgery.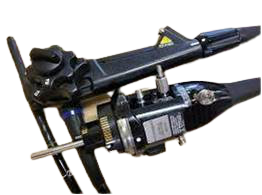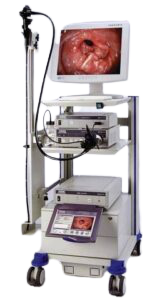 sterilizers for components, equipment and tubs as well as terminal sterilization. In Biomedical research and the vivarium, it offers sterilization systems meeting the need for reprocessing of cages and racks. Dedicated laboratory sterilizers provide reliable processes for a variety of applications and lab requirements. From the autoclave chamber to process and non-process piping, the GSS R is a solid, stainless steel sterilizer.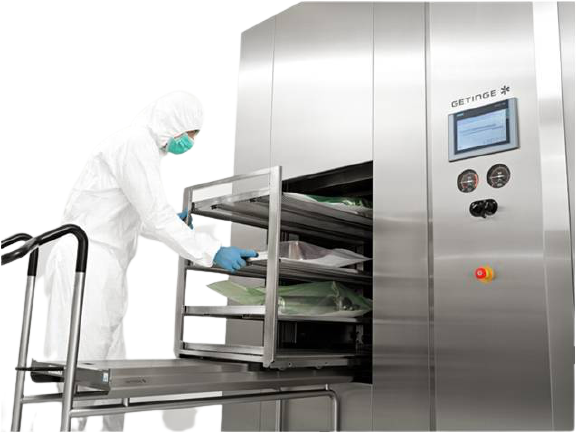 extensive line-up of high-precision display systems brings accuracy and efficiency to a broad range of healthcare disciplines, including radiology, mammography, surgery, dentistry, pathology, point-of-care, and clinical review imaging. Excellent image quality it is renowned for available to healthcare specialists around the hospital. Optimized for image-enabled EMR, these displays provide medical professionals with a solid basis for confident viewing of clinical images and patient information